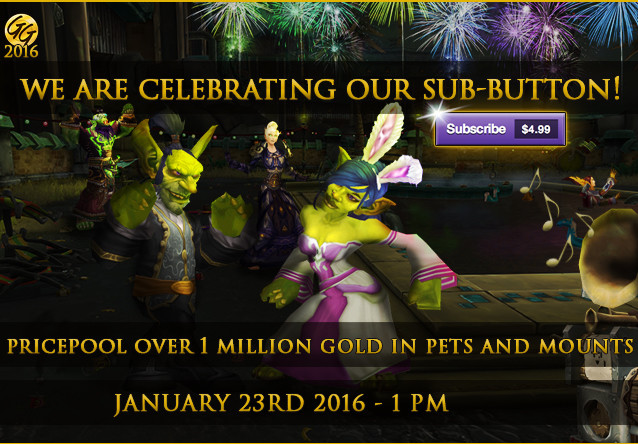 On January 07th this year a big wish of mine got fulfilled with my twitch partnership. After many setbacks now there is a happy end!
But without you this would not have been possible. Despite the lack of my desired "quality button" and annoying lags you were with me all the time.
For that reason I want to celebrate my brandnew sub button with you and thank you for your support – with lots of giveaways!
The event takes place on january 23rd at 1pm on my twitch channel. There will be one big drawing and several small drawings.
Twitch: http://www.twitch.tv/decepticon2012
The price pool you can see here (in german):  LINK <—
Chopper, weltendreher, spektraltigerjunges, grausiger grell, diener von grumpus , horror, Sonnensteinpanther, Jadepanther, GameTime, 10€ MMOGA, 10€ AMAZON  usw.
I would be happy if all of you join me!