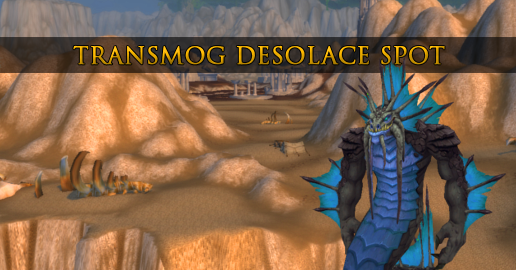 There is a pretty nice spot to farm transmog gear in Desolace. In the west of the Cenarian Wildland in World of Warcraft is a small canyon full of nagas who are just waiting to be looted by you! Best way to go there is with a druid or a brewmaster monk (because of his statue) to reach a lot of nagas. The advantage here is the fast respawn rate of the naga, which allows you a high kill rate per hour.
Click this link to read the full guide:  Openworld Desolace
Thanks to Miralin for helping with this guide.