Type: Raid (Level 60)
"Ruins of Ahn´Qiraj" is by far the most lucrative raid in World of Warcraft. It's not about the amount of gold, it's about the items that can be dropped there. Some of the most expensive items for transmogrification you can only get there. For instance the Glorious set or the Vanguard set (glorious recolor).
Location: Silithus (Kalimdor)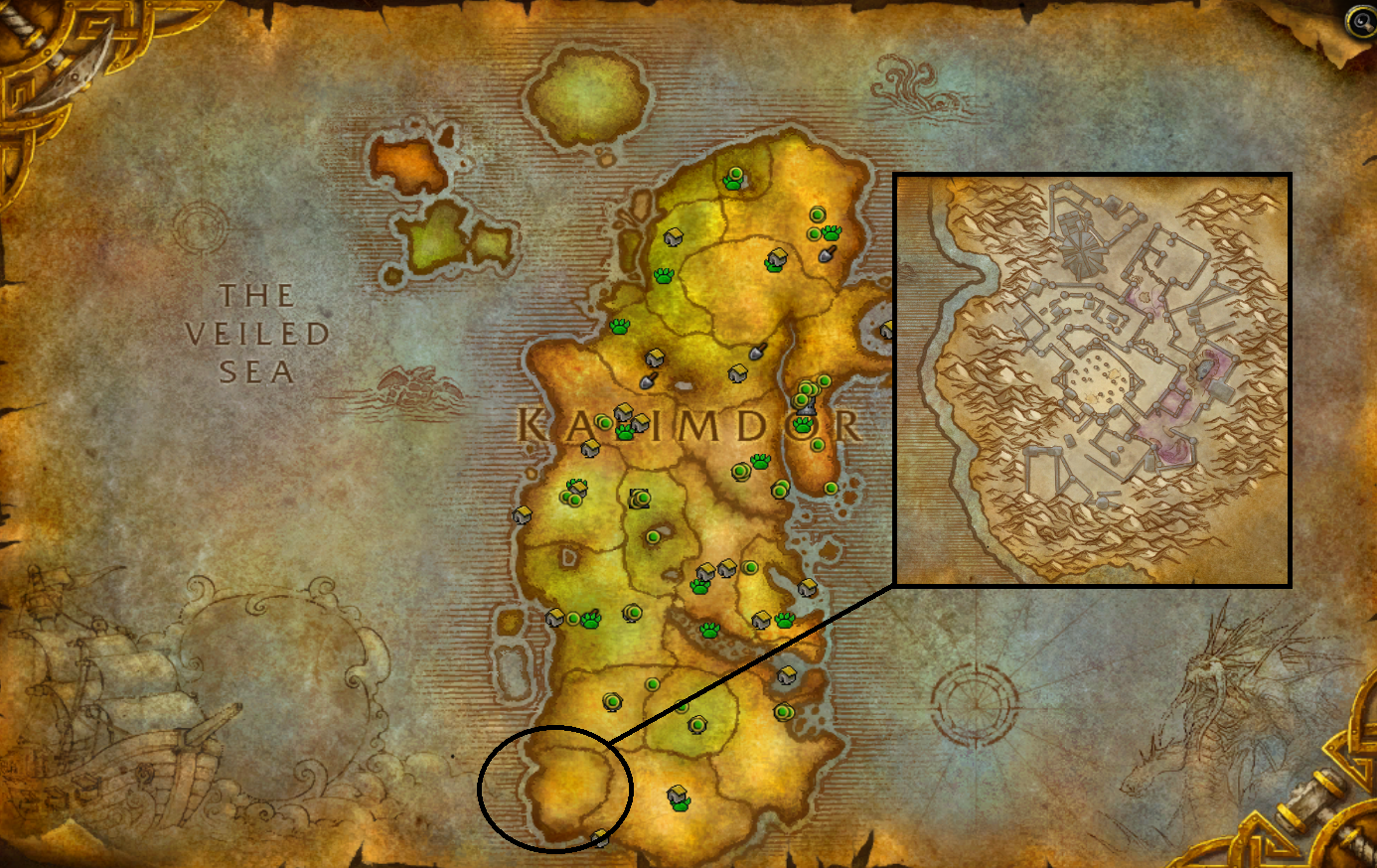 Process and farm route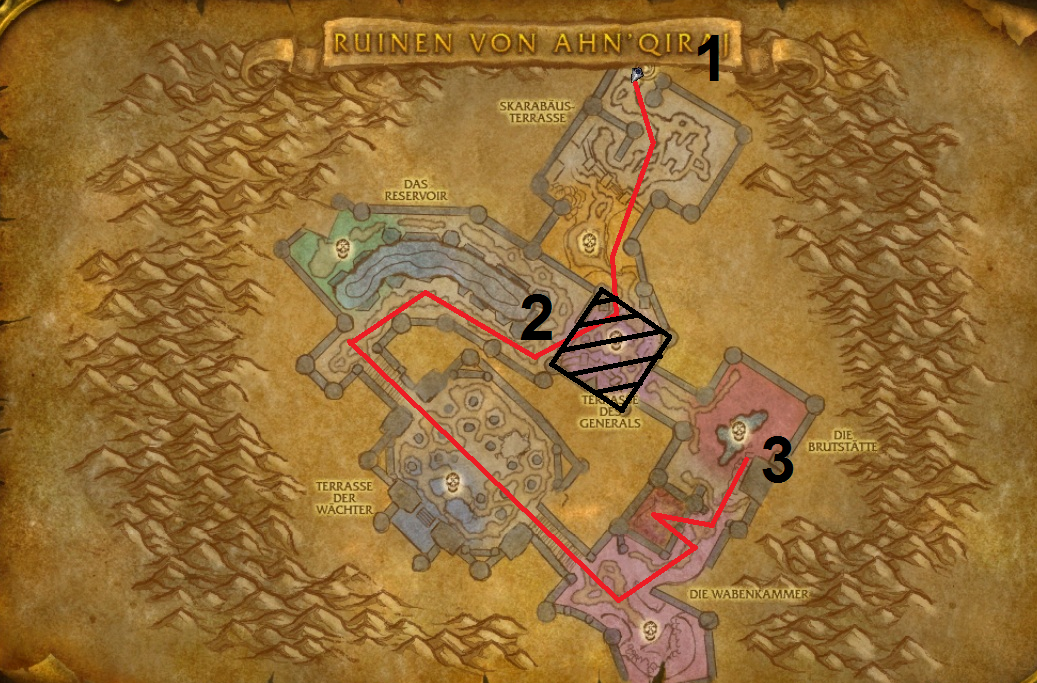 The most important thing in the first place: DO NOT KILL A BOSS! We are only farming the Trash NPCs and we can only do that ten times an hour if we you don't kill a single boss. Pay close attention at Spot 2 (image above) that you don't pull a NPC there, since they activate the boss fight. I prefer jumping off the cliff to die at point 3 because the way from the graveyard to the entrance is much quicker than riding back. You can see the concrete route in my (german) video:
Items
Glorious Set
(One of the most popular and expensive style gears in World of Warcraft

)

Vanguard Set
Exalted Set
Ironhide Set
Bloodlust Set (Recolor)
Lofty Set (Recolor)
Celestial Set
Merciless Set
Peerless Set
Impenetrable Set
 
Magnificent Set
95% of this beautiful and expensive transmog items are dropped by the small little worms in AQ 20
Some parts of the glorious and the vangaurd set only drop from these NPCs.
You can see the spawn points of these worms in my (german) video.
For me, AQ20 is one of the best farm spots. You don't have competitors and the chance for top items is high. Have fun 🙂