Letzte Aktualisierung: Dienstag, 6. August 2019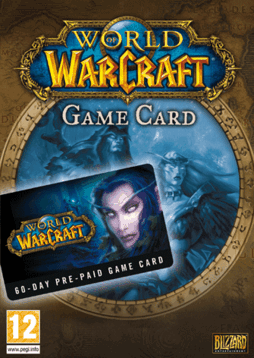 Nicht jeder von uns hat die Zeit und die Lust jeden Monate 180.000 Gold zu farmen, nur damit er oder sie World of Warcraft spielen kann. Früher waren es mal 50.000 Gold doch seit Monaten steigt der Preis, so dass es kaum mehr Spaß macht.
Für 21,49 € erhaltet ihr z.B von meinem Partner Instant Gaming eine Gamecard, welche euch 60 Tage World of Warcraft Spielzeit ermöglicht. Für diese Zeit müsstet ihr ca 360.000 Gold farmen.
Mit jedem Einkauf über meinen Partner Link unterstützt ihr ihr GoldGoblinNET und bezahlt nicht einen Cent mehr. Die Lieferung erfolgt binnen weniger Minuten. Ich bedanke mich jetzt schon für eure Unterstützung.