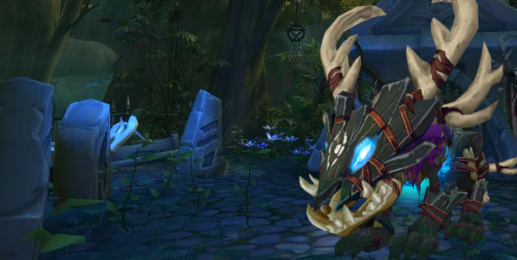 Mit Battle for Azeroth gibt es wieder viele neue Haustiere, welche sich auch zu Gold verwandeln lassen. Eines davon ist der Weidenwelpe welcher in Drustvar  zu finden ist. Der Aufwand dafür ist sehr gering und lässt sich in 10-15 Minuten erledigen.
In der Zone Drustvar wurden 4 Teile versteckt, welche wir für unseren Weidenwelpe benötigen:
Ich will mehr Details sehen!
Diese Teile befinden sich in Truhen welche von einem Zauber geschützt werden. Aktiviert die Fackeln und der Zauber löst sich.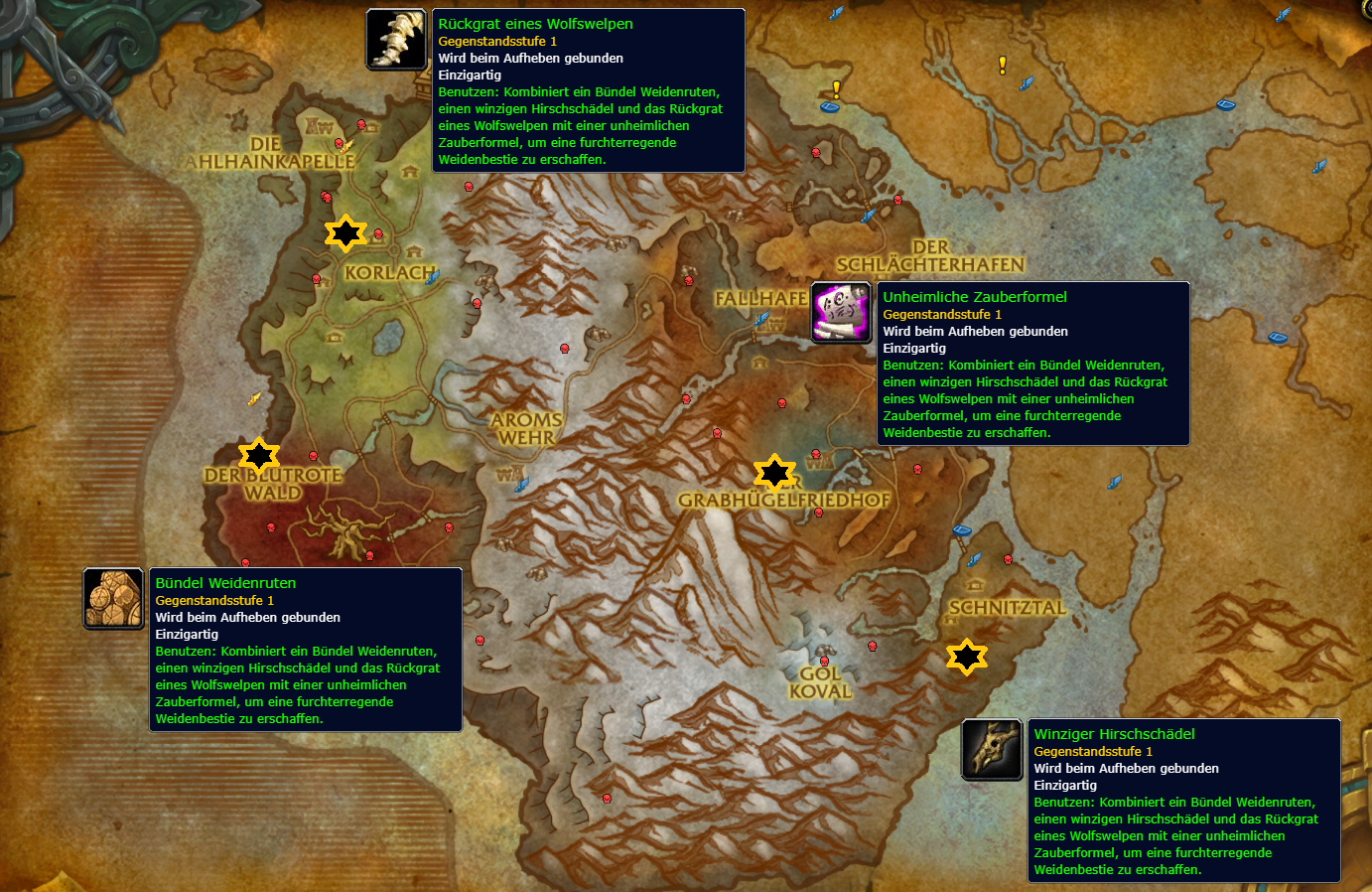 Habt ihr alle 4 Teile in eurem Inventar klickt ihr eines an und ihr bekommt das Item Unheimliches Zweigbündel welches als Kampfhaustier der Weidenwelpe wird.
Dieses Kampfhaustier wird am (30.08.2018) je nach Server zwischen 10.000-70.000 Gold gehandelt. Je mehr auf dem Markt sind desto weniger wird er Wert sein. Wenn ihr also noch etwas Gold damit verdienen wollt, empfehle ich euch das Pet besser Heute wie Morgen zu verkaufen.
[:en]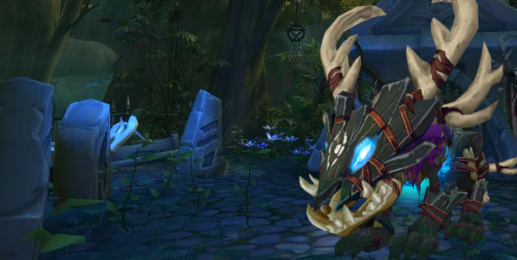 There are a lot of new pets in Battle for Azeroth that we can make gold with. One of them is the Wicker Pup which can be found in Drustvar.
It does not take a lot of effort to get it, aprox. 10-15 minutes.
We need to find 4 hidden items in Drustvar:
I need more details!
These parts are hidden in chests that are protected by a spell. Activate the torches and the spell is broken!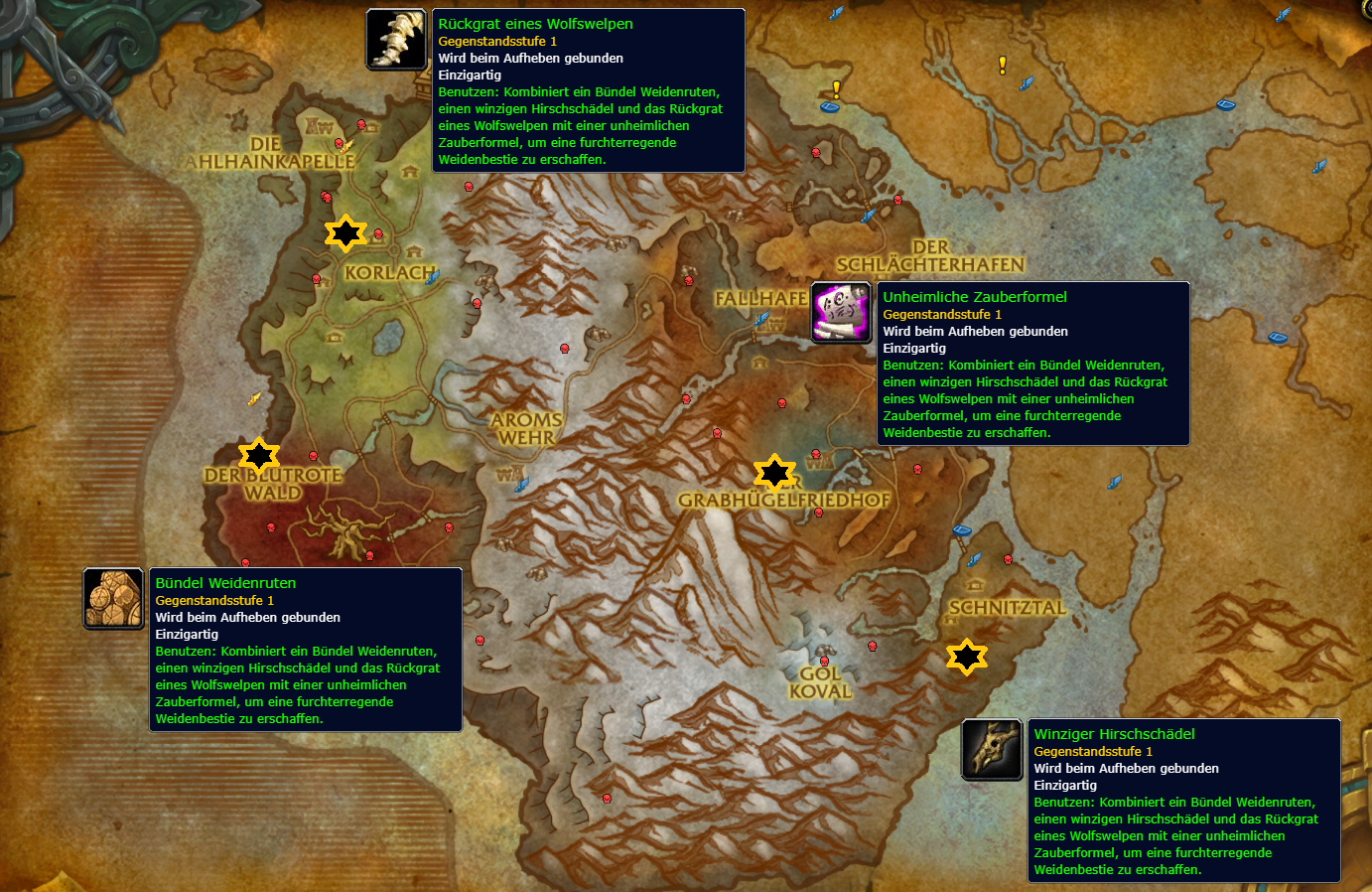 If you have collected all 4 parts, right-click them in your inventory and you get Unheimliches Zweigbündel. Learn it to get the battle pet Wicker Pup.
Depending on your server, this pet ist traded (30.08.2018) from 10.000 – 70.000 Gold.
The more there are available, the less they are worth – obviously! So if you want to make money with this pet, I recommend you to get and to sell it fast!