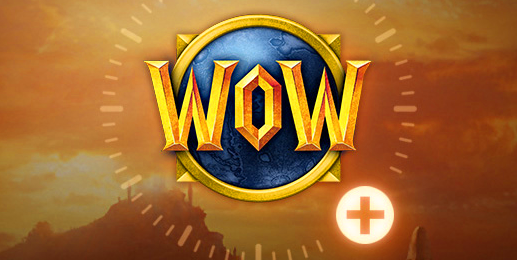 Wenn wir in World of Warcraft Gold verdienen wollen, verwenden wir Goblins gerne den Weg über einen Shuffle. Als Beispiel kaufen wir für Hypnotischer Staub das Material Glutseidenstoff günstig im Auktionshaus ein und verarbeiten dieses zu Todesseidenarmschienen. Diese entzaubern wir und erhalten Hypnotischen Staub.
Wie könnte der WoW Marken Shuffle funktionieren?
Aktuell liegt der Wert der Ingame WoW Marke bei ca 190-200.000 Gold. Wenn wir diese kaufen, können wir daraus 13€ Battlenet Guthaben machen oder unseren Account um 30 Tage Spielzeit verlängern.
Vor dem Start von Battle for Azeroth lag die Marke bei 350.000 Gold. Wir waren auch kurzzeitig schon auf 400.000 Gold.
Ich gehe nun davon aus, dass mit dem Verkauf des Virtuellen Blizzcon Tickets und möglichen Addon Ankündigungen für Blizzard Spiele die Marke wieder steigen wird. Der Grund weshalb die Marke so günstig ist, liegt daran, dass viele Spieler für echtes Geld über den Shop Tokens gekauft haben. Je mehr Tokens im Spiel sind desto weiter fällt die Marke! Angebot und Nachfrage.
Wir kaufen jetzt für 190.000 Gold die Marke und wandeln diese zu 13€ Battlenet Guthaben um. Sobald die Marke z.B auf 350.000 Gold liegt, kaufen wir  im Shop die WoW Marke für 20€ mit unserem Battlenet Guthaben und verkaufen den Token im Spiel für 350.000 Gold. Damit hätten wir gute 60.000 Gold Gewinn pro Marke gemacht.
Wie ihr seht. kostet uns der Token 7€ mehr im Einkauf. Das heißt für uns, dass bei einem Einkauf von 190.000 Gold wir erst bei einem Wiederverkauf von 292.000 Gold Positiv aussteigen.

Natürlich ist dies alles Spekulation, denn wer hat schon damit gerechnet, dass die Marke jemals wieder unter 200.000 Gold fallen wird. Für euch ist nur Wichtig das ihr euch den Wert merkt, ab welchem ihr Gewinn macht. Wer also gerne mit diesem Gedanken spielen will sollte das Risiko eingehen. Schlimmstenfalls hab ihr Battlenet Guthaben auf eurem Konto welches ihr für Mounts, Pets, Boosts usw verwenden könnt.
Beispiel:
WoW Marke Ingame:  189.000 Gold  => 13 € Battle.net Guthaben!  Ergibt 189.000/13€=  14.538 Gold pro Euro. Diesen Wert mal 20 ergibt 290.760 Gold. Bei dieser Rechnung würden wir ab einem Marken Wert von 290.760 Gold Gewinn erzielen.
Das Battlenet Limit liegt bei 125€ ohne Authenticator sowie 250€ mit.
[:en]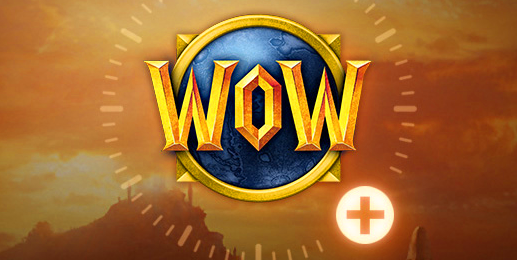 If we want to make money in World of Warcraft, the goblins among us love to do 'shuffles'. As an example, to get Hypnotischer Staub we buy cheap Glutseidenstoff at the auction house and craft Todesseidenarmschienen from it. We disenchant the wrists and get Hypnotischen Staub.
How does a WoW Token Shuffle work?
Right now, a token is worth 190-200.000 Gold. If we buy them, we can transform it into 13€ Battle.net Balance or get 30 days of playtime out of it.
Before the start of Battle for Azeroth, the tokens price was around 350.000 Gold. The token almost reached 400.000 Gold aswell.
Let's consider the fact, that the token price is rising again with the Virtual Blizzcon Ticket and possible Addon-Announcements for Blizzard Games. The reason the token is so cheap right now is the fact, that a lot of players bought Tokens for real money at the Shop. The more tokens are ingame, the less gold they cost. Supply and demand is the keyword here.
So.. We now buy tokens for 190.000 Gold and transform them into 13€ Battle.net Balance. When the token is at 350.000 Gold again, we buy a token at the Shop for 20€ and sell them ingame for the recently mentioned 350.000 Gold. That would mean around 60.000 Gold profit per token.
As you can see, the token costs 7€ more to buy then to sell. So if we buy them for 190k we only have profit if we buy tokens to sell for at least 292.000 Gold.

Of course this is pure speculation, but who thought the token would be beneath 200.000 Gold again? But the only thing important for you is to calculate at what point you make profit by selling the tokens again. If you consider it, you should take the risk! Worst case scenario: You have a lot of battle.net balance to spend for Gametime, mounts, pets and boosts/services!
Example:
WoW token ingame:  189.000 Gold  => 13 € battle.net balance!
189.000/13€ =  14.538 Gold per Euro. 20 times this number is 290.760 Gold. So if the token rises above that, you have profit!
The limit for battle.net balance is 125€ without a Blizzard Authenticator and 250€ with an active Authenticator.